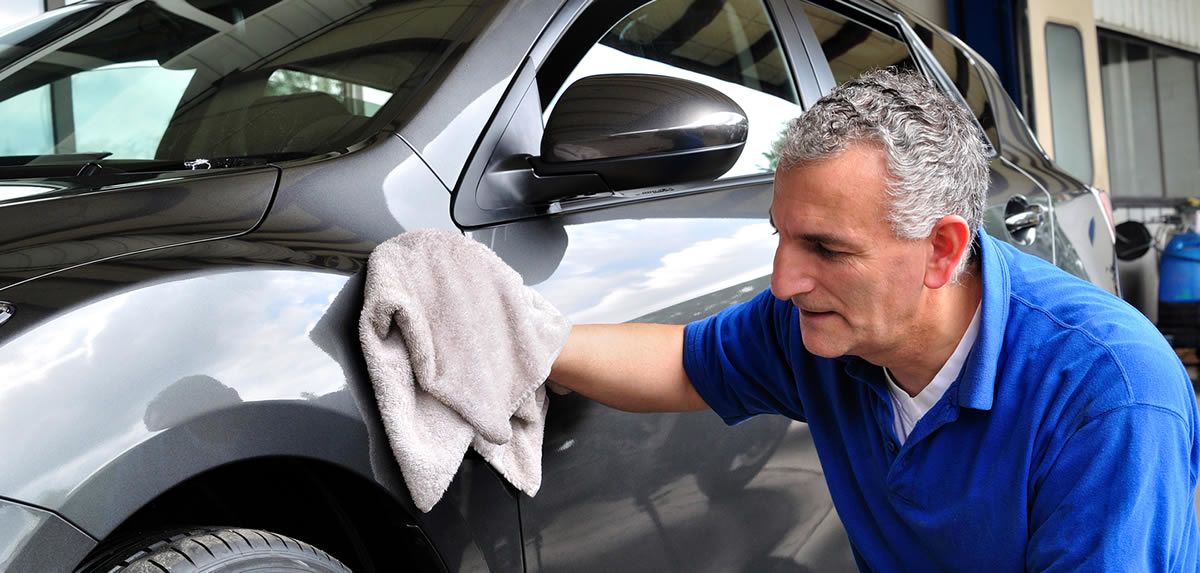 Collision Repair and Auto Body Shop In Salisbury
We know that auto aody and collision repairs aren't anything people look forward to, but when you need collision repair 
work, it's good to know where to bring your vehicle. No matter what kind of bodywork you 
need, the Team Chevy Body Shop is the only place you'll need to remember. After all, we're the 
experts at all auto body repair. The Team Chevy auto body shop in Salisbury will repair your car, 
truck, SUV or van and have it looking new again, quickly and easily.
No matter what kind of bodywork you need, whether it's a scratch in the paint or extensive 
repairs after a collision, the professionals at the Team Chevy service center can do it. No job is 
too big or too small. Our repair team will skillfully remove dents, remove scratches, and repair 
and replace windows. Our factory-trained body shop staff work diligently to get your vehicle 
back on the road in no time, and we always offer genuine GM factory parts. So, when you need 
collision repair or any type of bodywork, take your car to the best autobody shop in  Salisbury.
Why Bring Your Vehicle To Us For Collision Repair?
Our Certified Service and Collision technicians are OEM trained professionals to know every inch of your vehicle. We understand your vehicle and all its technical / safety and support systems. We're proud to offer genuine OEM parts. We know you want to feel as good about your vehicle today as you did the day you bought it. And our Certified Service and Collision technicians have the skills and finesse you need to restore your vehicle so it will look and feel like new.
Salisbury Collision Repair or Auto Body Repair, What To Expect
We'll create a written estimate of what's recommended to complete the repair, and we will offer Genuine GM Parts. In addition, if there is other service / work that is required to restore your vehicle to pre-accident condition, we have Certified Service technicians on hand. We will review this estimate with you and address any questions you may have.
Minor Dent or Ding or Major Collision Repair Insurance Companies Partner With?
We are an 'On Your Side' shop with Nationwide and a Direct Repair facility for National General, USAA and Met Life. If you don't have one of these insurance companies, no sweat !! We can process your insurance through any of the major providers such as State Farm, Allstate, Geico, Progressive, Farm Bureau, Travelers, Liberty Mutual on your behalf. The repair facility is always your choice … simply tell your adjuster or agent that you choose Team Automotive.
What Vehicles Can We Repair?
We are an international repair center so we can repair any make and any model including Ford, Toyota, Mercedes, Lexus, Nissan and Dodge.
Some people think we only repair Chevy and GM vehicles, but we work on every make and model. So, if you own a Ford, Toyota, Mazda, Hyundai, BMW, Chrysler, Jeep or a vehicle by another automaker, take it to the autobody shop in Salisbury when you need body work. We stand behind all our body work, and we guarantee our repairs for as long as you own your vehicle. We're committed to customer satisfaction. All our team members work hard to make sure you have a great experience when you visit our dealership for service. That's why so many of our customers find out about our autobody shop in Salisbury from their friends and families.
What Guarantees Do We Offer?
You'll never have any worries with us because we guarantee all of our workmanship on our collision repairs for as long as you own the car.